Beautiful Windows for Your Home
No matter what size, shape or function you have in mind, we can almost certainly find the perfect window for you.
We are not a large multi-state corporation, and we are not brand specific. We work with each customer individually and will guide you towards the manufacturer, style, and possibilities that best suit your vision.
You can get a window from anybody, but what makes a window great is the installation. Does it fit perfectly? Does it achieve what you're looking for? With decades of experience and first-rate reviews, you can count on us to install your windows so that they live up to the manufacturer's highest specifications.
Hung Windows
Hung windows are split into two parts. Single operation or Double operation hung windows. With a preferred manufacturer many hung windows can easily be tilted in for easy cleaning.
Sliding Windows
Slider windows are great for giving airflow to tight spaces. Sliding windows can be singe, double or triple operation.
Fixed Windows
Fixed windows let in an abundant amount of sunlight. They remain closed and allow for a beautiful expansive view of your surroundings. Fixed windows come in many sizes to custom fit your opening.
Casement Windows
Casement windows open from the right or left hinging outward allowing you to get fresh air and ventilate your home anytime simply by swinging the window out.
Bay and Bow Windows
Bay and bow windows come in a multiple configuration at an outward angle from your home. Bay and bow windows add extra light into your home from a single opening. There are several configurations to consider but the elegance of a new Bay or Bow window is unmatched.
Specialty Shapes
Specialty windows and shapes add whimsy and flair to your home. Most shapes have a dramatic arch or quirky angle to accent the architecture and design of your home. They are sure to imbue your home with your unique style.
Custom Fit Styles
Always measure twice.
Replacement windows are custom made to fit your house's openings and we make sure to get a proper fit every time. We achieve this by measuring twice: once when your project lead conducts a job inspection and again by a Final Measure Technician before ordering parts or installing your window. Our Final Measure Techs undergo a rigorous training and certification process, not only to comply with AAMA guidelines but also to meet our founder's exacting standards.
If your window isn't installed properly, it will never perform as the manufacturer advertises. We make sure your window is cut perfectly so as not to leave any gaps between your wall and your window. We have uncovered many builder "cover ups" while installing windows for our customers. We make it right so the performance of your windows doesn't suffer.
Built to Last
Efficiency & Security
Upgradable Features
Whether you're going for a new look, soundproofing, or higher energy efficiency, we know you'll love your new windows.
Energy efficient windows are an important consideration for both new and existing homes. Heat gain and heat loss through windows are responsible for 25%–30% of residential heating and cooling energy use. 
If you are selecting windows for new construction or to replace existing windows, it's important to choose the most efficient windows you can afford that work best in your climate.
In addition to choosing the window type, you also need to consider design, energy use and labeling, warranties, and proper installation.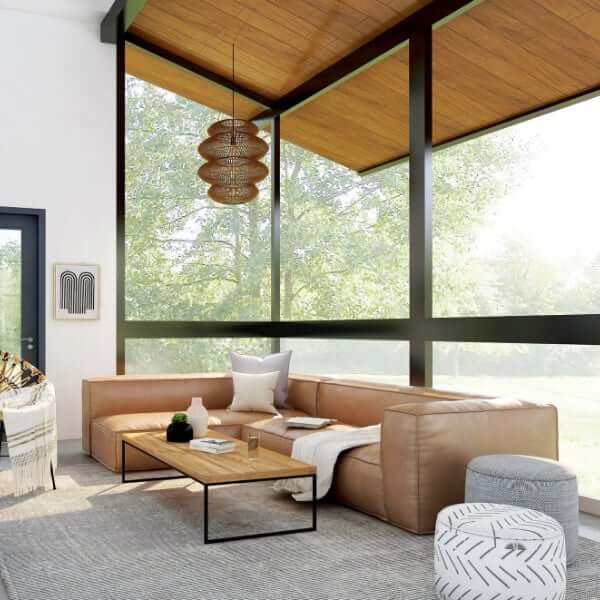 Why Colorado Classic Exteriors...
We know you have a choice and MANY choices when determining the right windows for your home and it can be a lot of information. We work with you as a consultant, not a commissioned sales rep. Our goal has always been to provide homeowners with knowledge and products that meet many homeowners budget needs.
Vinyl windows are made from extruded polyvinyl chloride as the base materials. The main advantage of vinyl-framed windows is that they are very affordable costing only about half of what wood-framed windows cost. They are quite energy efficient, due to the fact they are fabricated using a honeycomb structure that traps air to improve R-Value.
Fiberglass is created when polyester resins are activated by a catalyst and then pultruded or pulled through a heated die.  Strands of glass or glass mats are impregnated with resins. The finished product is called a lineal and it is machinable and be shaped. Fiberglass has been used to create skis, surfboards and canoes.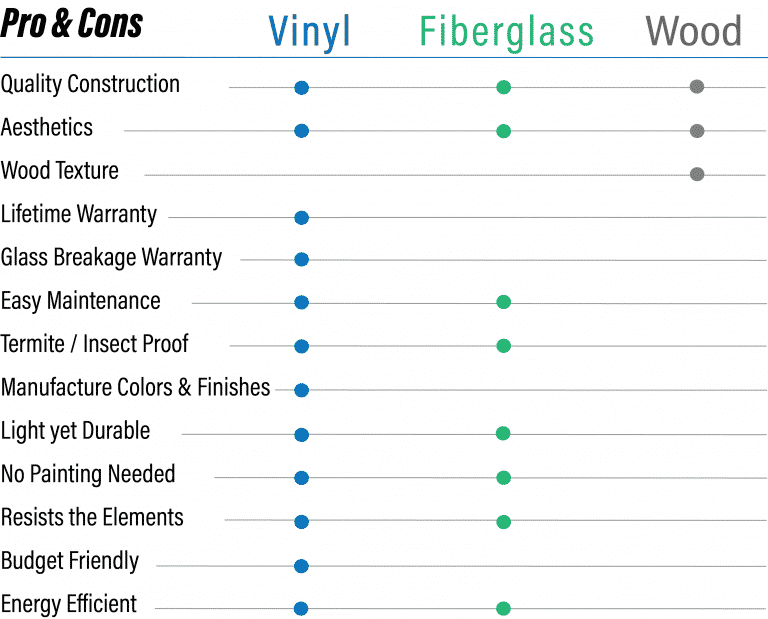 When shopping for new replacement windows, you have a choice of several different materials for the window frame. Wood windows are available with framed aluminum vinyl or fiberglass cladded options. Increasingly, the choice comes down to vinyl or some variation of fiberglass or fiberglass composite. So how do these two materials compare when used in the frames of the window. Things to consider in your decision making process.
Cost
Strength and Durability
Maintenance
Colors and Finishes
Energy Efficiency
Real Estate Value
Appearance
Both Vinyl-framed and fiberglass-framed windows are good products that may be a better choice than wood when it comes to replacement windows. Vinyl has the advantage when cost is the main factor but for strength and durability, fiberglass is the popular option.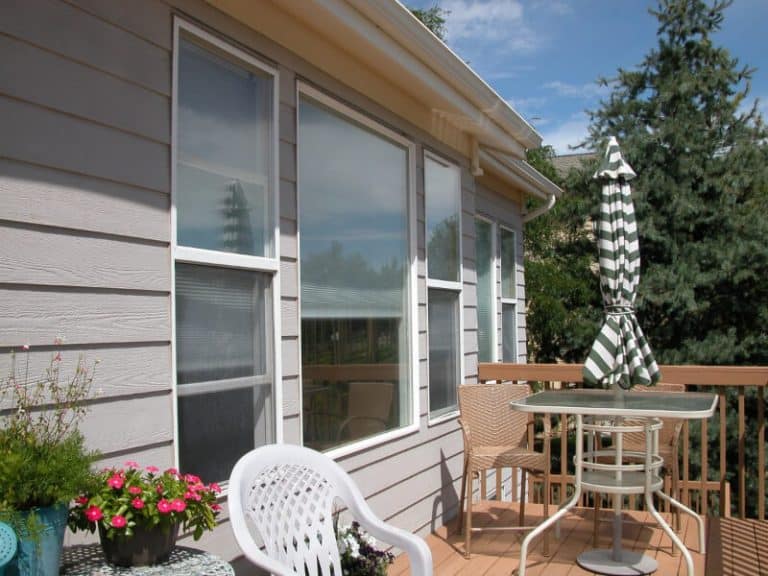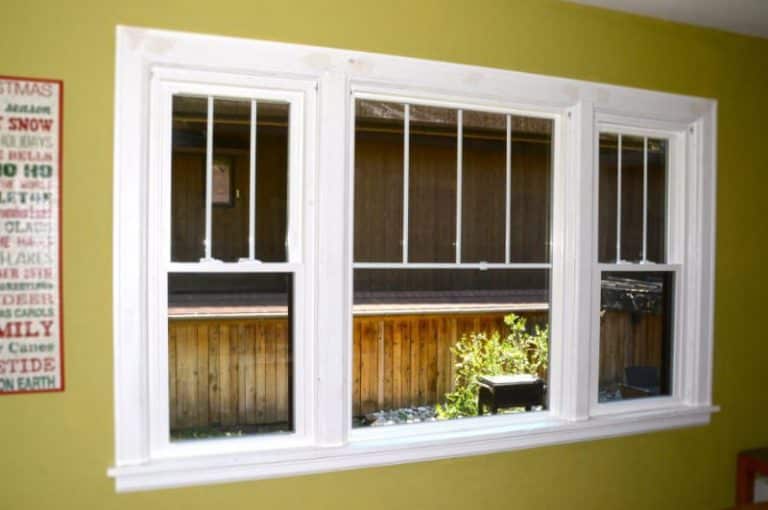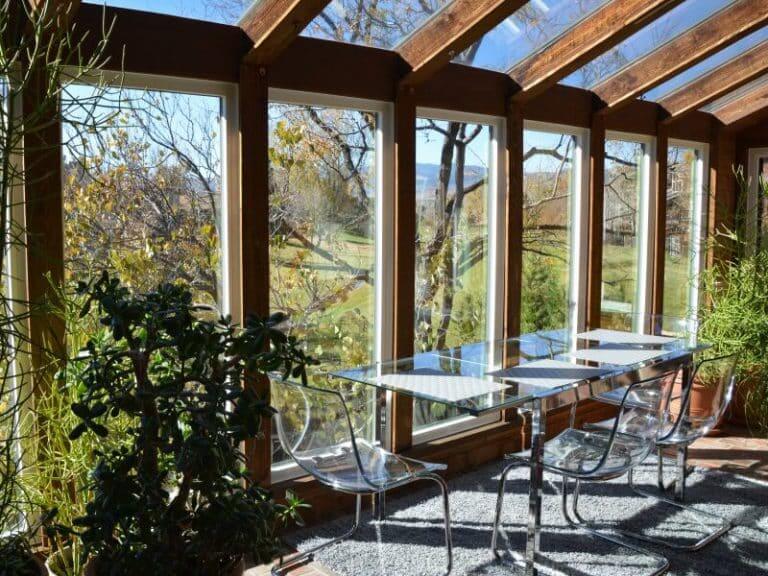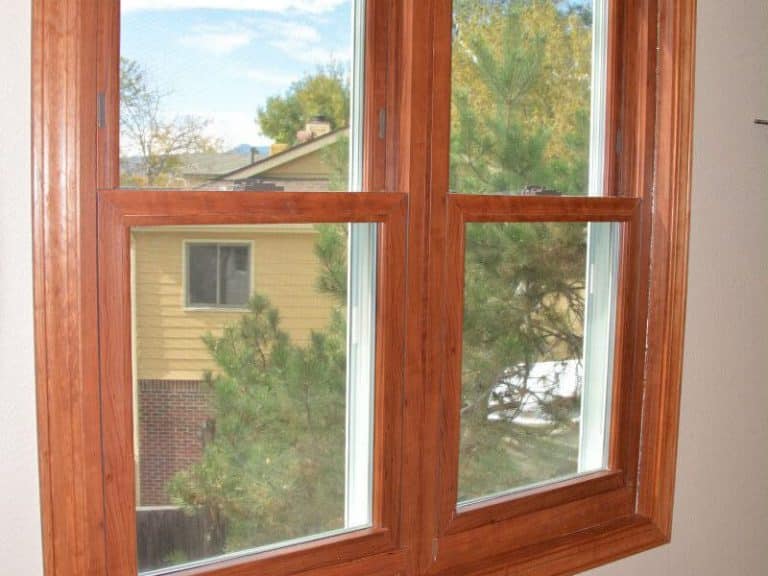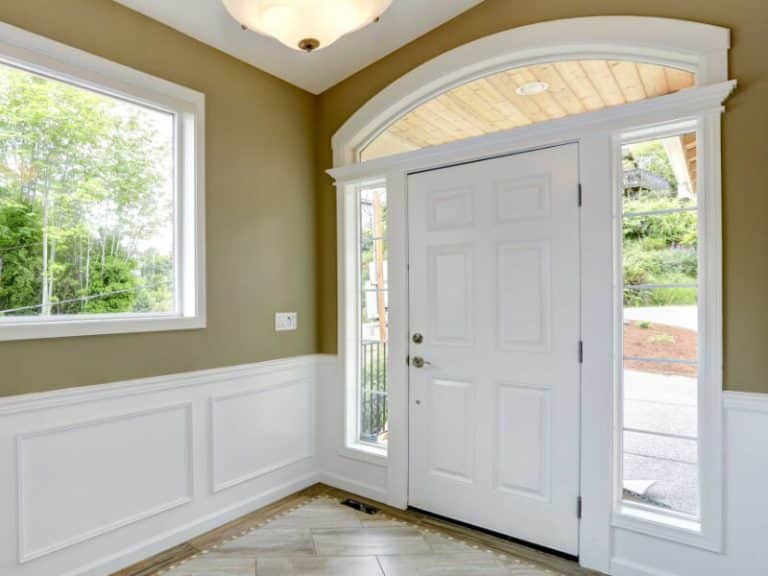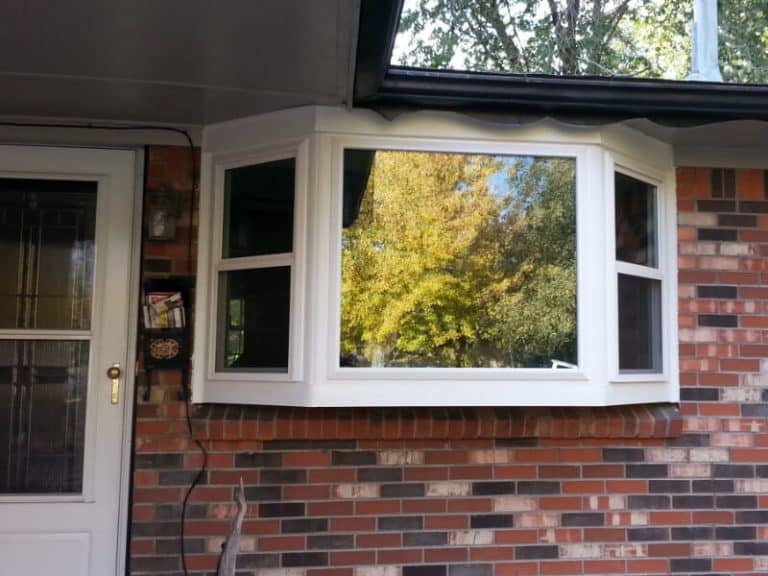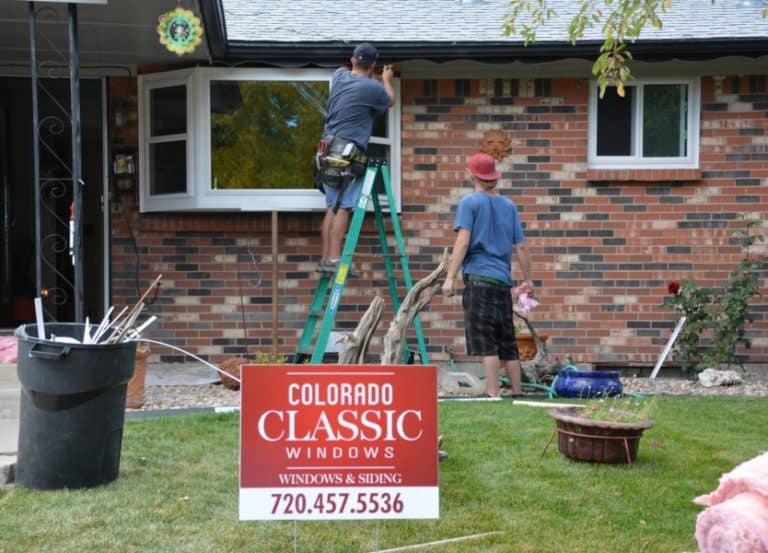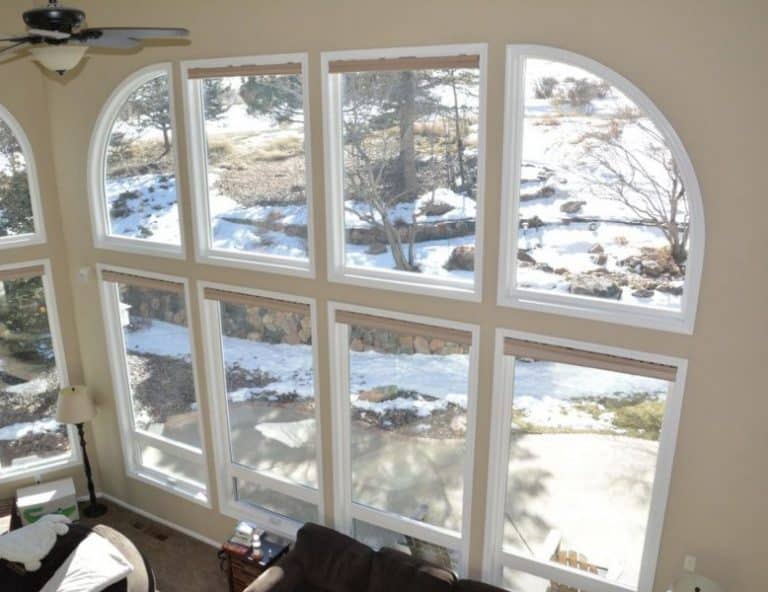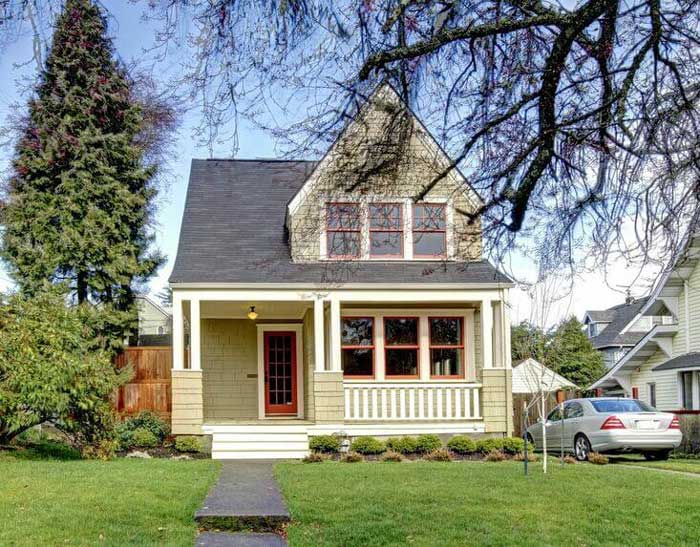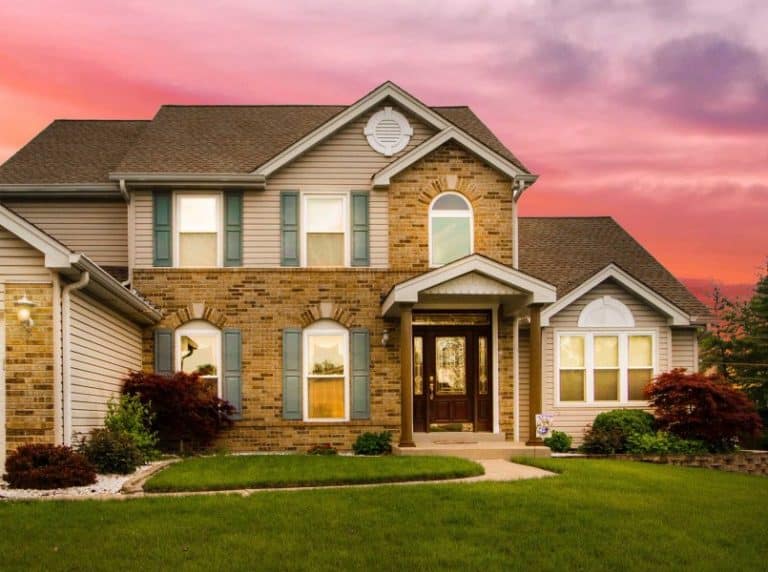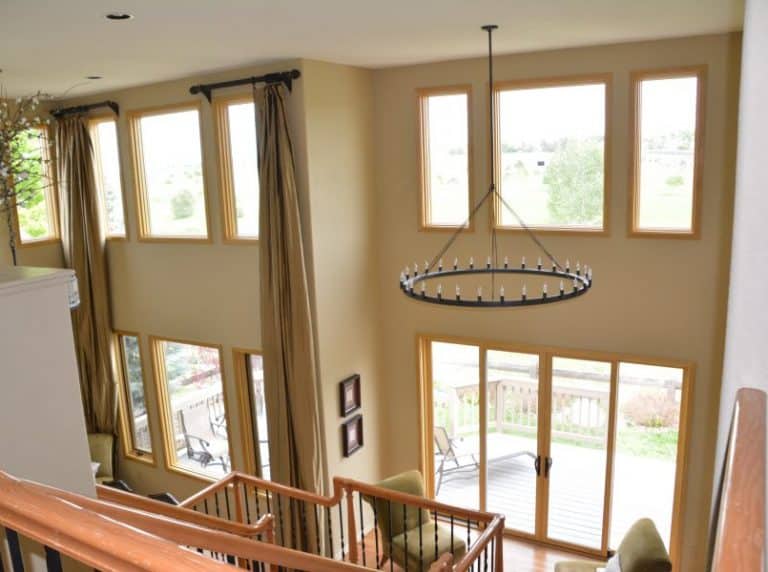 What Our Customers Are Saying
"Preston was extremely professional and returned my initial call on the same day. He came out for a bid within a week and gave me an excellent quote. The install took only two days and both installers were competent and curious. The windows have worked out great so far. They actually wrapped the window with aluminum so that I will never have to paint the window frames – the old frames were beyond painting.
We already notice how much cooler it is in the house this summer.
I highly recommend Preston. He is a consummate professional."
– Paul M.
Did exactly what they said they would
"Colorado Classic Exteriors did a great job replacing our windows. They did exactly what they said they were going to do. Thank You, Sherrie!"
"We had 11 windows and a sliding glass door replaced. Our overall experience was great. Install completion time was efficient. We were presented a fair price and we like supporting local businesses. My only complaint is that they did not clean up as well as I'd hoped. A couple of examples would be dust and debris left in each window area and they did not patch up all of the exterior paint until asked. I would still highly recommend using them for your window needs.
This is our second time hiring Colorado Classic Exteriors and our experience was superb! We purchased a storm door and entry door. Our cats love the new storm door! Everyone we were in contact with at this company exceeded our expectations by being attentive and answering all of our questions. I especially enjoyed talking with Kathy on the phone, she is the sweetest! If you are looking for windows or doors, this is the company you want to call!"
– Allison
Never felt pressured into anything
"Sherrie, Preston and their team were amazing. They were very professional and friendly. I never felt pressured into anything. Sherrie designed our solution for my desire and need. We had all of our windows replaced and we are very pleased. We noticed a difference right away with how much cooler the house is now and also I noticed how much the outside noise is muffled. I would definitely refer anyone to them. One last comment. Another thing I liked is that they are a local business and who doesn't like supporting local!!"
"Preston is a great and guy and as professional as they get. His crew was friendly and each one of them introduced themselves to my wife and I. The crew was very careful to cover everything and they were very respectful of our things. Everything was delivered as promised and they did an excellent job. They were also very price competitive and Preston even gave us a gift after they were finished with the job. I would highly recommend Preston and his team for anyone looking for affordable windows with excellent craftsmanship and customer service. I will use Colorado Classic Windows in the future and refer them to anyone I meet looking for windows for their home."
– Jay L.
Clearly cares about the quality of their work
"Replaced the windows in our whole house. I can't begin to describe how pleased I am with every aspect of their work! Highly recommend! This is a family business that clearly cares about the quality of their work and the satisfaction of their customers. Gary, the sales rep, was patient and educational. He was respectful of our budget and helped us get the biggest bang for the buck. Preston, the owner, was attentive respectful, and knowledgeable. James, the installer, was friendly, prompt, detailed, and respectful of our home. Everyone showed up when they said they would, delivered what they promised and were so pleasant the entire time. If anyone wants a reference please just message me. This was honestly the best contractor experience I've ever had. Am now a customer for life!"
Some of our preferred manufacturers